Fine Art Photographs at the Pawtucket Arts Collaborative
This week I have some fine art photographs in a group show at the Pawtucket Arts Collaborative, ( http://www.pawtucketartscollaborative.org ). This is a members exhibit with a theme entitled, On The Edge. The meaning is up to the artists exhibiting, but it will be curious as to how the artists, of many media/styles, interpret the phrase.
As for myself, I entered two images.
The Bull's Eyes photo starts with a seemingly impenetrable access look at a goal/idea, followed by an access to the goal through the many obstacles we encounter and surpass. The final frame shows the way to the epicenter by taking continual small steps. The 'edge' is pierced and surmounted through action.

My second images is of Mauthausen, a concentration camp in Austria. The dramatic sky, contrasted against the wall with barbed wire, is sort of the 'light at the end of the tunnel' for the victims at
the camp. Under harsh conditions, with weakened health and strict guards, the walls were virtually insurmountable. The glorious sky was perhaps that last glimmer of hope that there is someplace better, outside the walls.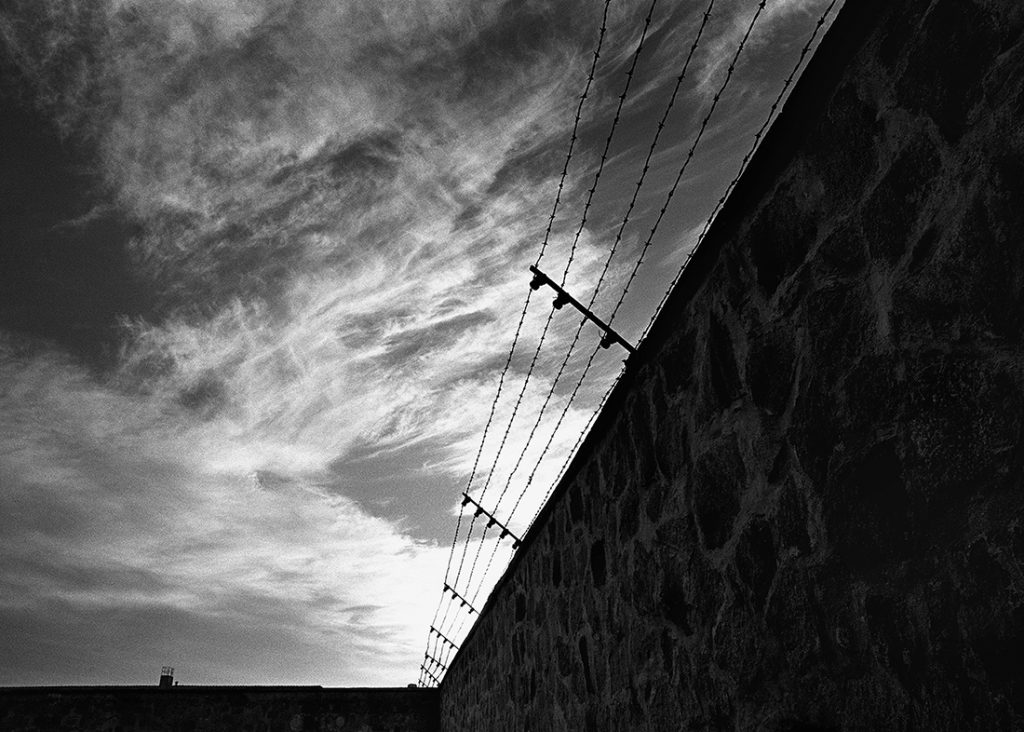 Come to the opening, this Thursday night, May 18th, 5:30-7:30
PAC Gallery at Lorraine Mills
560 Mineral Spring Ave, Pawtucket, RI
http://www.pawtucketartscollaborative.org/hours-location/ for directions
To see other images like these, visit my web site at:
https://aaronusher.com/galleries/.
Feel free to leave comments on my Facebook page: